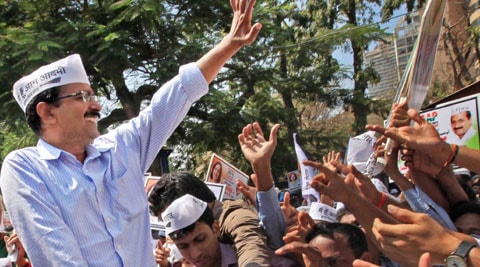 BJP workers have been asked to stay away from Kejriwal's rally venue.
The BJP has asked its workers in Varanasi to avoid any kind of opposition against AAP chief Arvind Kejriwal's rally in the city March 25, where he is expected to announce his candidature against Narendra Modi.
Meanwhile, Varanasi unit of Narendra Modi Army — an organisation that recently campaigned for Modi's candidature from Varanasi — has planned to protest Kejriwal by showing him black flags.
District convener of the organsiation, Dharmendra Gupta said his workers will raise 'Har-Har Modi' slogans during Kejriwal's rally.
However, the BJP district unit has issued directives to workers not to get involved in any kind of protest like sloganeering against Kejriwal during his visit.