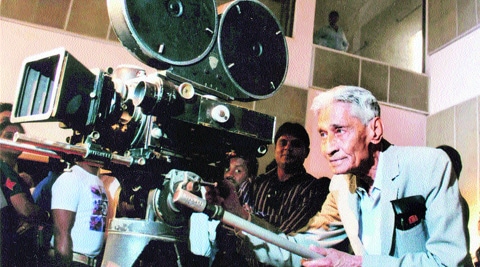 V K Murthy
VK Murthy was a part of Guru Dutt's technical team, shooting masterpieces such as Pyaasa, Kaagaz Ke Phool, Sahib Bibi Aur Ghulam and C.I.D. Apart from being the first Indian cinematographer to win the Dadasaheb Phalke Award in 2008, he was also the first Indian cinematographer to shoot in CinemaScope, a format which uses an anamorphic lens to shoot wide-screen movies. His contemporaries remember the artist in him.
Govind Nihalani (Cinematographer & Filmmaker)
I first heard about VK Murthy at Shree Jaya Chamrajendra Polytechnic Institute in Bangalore, where I studied cinematography in the early '60s. He graduated from the same institute and was already a legend as he had done Pyaasa (1957) by then. After the film, he dominated the imagination of every student at the institute. That's when I decided to become his assistant. I met him in Mumbai when he was working on Ziddi (1948), directed by Pramod Chakravorty. Whatever I am today is because of him. It was not a relationship of a cameraman and his assistant, it was that of a guru and shishya. He always believed that the story of a film is a director's vision and he would strive to recreate that for the audiences. Murthy never approached cinema as just a series of images. Every frame and every shot had a purpose. That was my biggest learning from him. He was a fearless innovator.
The kind of photography seen in films such as Kaagaz Ke Phool (1959) and Chaudhvin Ka Chand (1961), which are considered as landmark films in Indian cinema, was sheer brilliance.