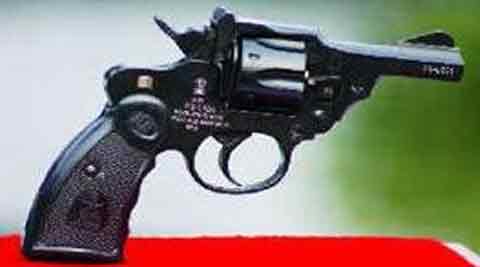 Police said the assailant may have known the victim. (PTI)
The district vice-president of the BJP's youth wing, Bharatiya Janata Yuva Morcha (BJYM) was Wednesday shot dead in broad daylight by unidentified assailants at an intersection in Naini police station area of the district.
Police said the assailant may have known the victim. An FIR was being registered, they said.
According to the police, the incident occurred around 3 pm at the Mewalal Ki Bagia tri-section in Naini police station area.
The police said Vimal Pandey, BJYM's district vice-president and also in-charge of Karchhana Vidhan Sabha, was called by some persons at a betel shop near the tri-section.
"Vimal had been talking to them for at least 15 minutes after which there was a fight and shots were fired. We were told that three shots were fired, one of which hit him in the head. It is a busy place but the assailants managed to escape after killing Vimal," said Narsingh, city president of BJYM.
Inspector (Incharge) Naini, R D Yadav, said: "The victim was hit on head in the right side. It appears that the assailants were known to the victim. An FIR is being registered."
The police said the number of assailants was not yet clear. "Several people were moving around. How many people were involved in the fight is yet to be ascertained. The motive will become clear only after we identity the assailants," Yadav said.
The Source of This article is :

indianexpress.com


Please visit the website and Support the original source.

The information has been published here for aggregation purposes only.